Welcome to Manali Protectronics
We are introduce ourselves as one of the leading, quality oriented, reputed manufacturer & distributors of electronic products since last 15 years and serving throughout India by its outstanding network and well qualified, experienced sales and service engineers.

Backed by decades rich and comprehensive experience coupled with advanced I.C. technology and sophisticated equipments, we are competent in exacting the specifications and standards (Indian & International) and ensure qualitative satisfaction to the discerning customers.

We manufacturer & distributors of WATER LEVEL CONTROLLER, Pump & Motor Protection Devices. Energy Conservation Devices, Motor Control Panels & Safety Devices, (Agricultural, Domestic & Industrial). Our products are well accepted and approved by very reputed organizations like central power research institute, Bangalore, ISRO, ERDA, Physical Research Laboratory. read more...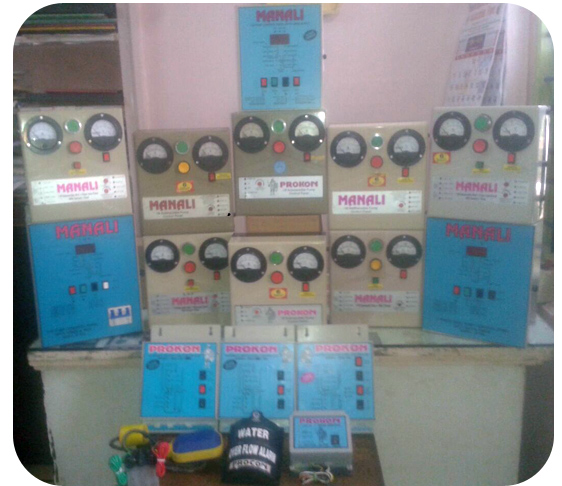 Setting Pump-1, Pump-2 & Alternate Operation In Model W300
Timer Setting in Panel SP500